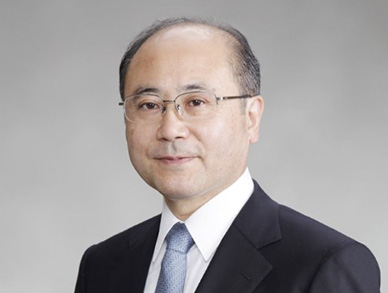 Chairperson Akiko EBI
Pianist
After winning the 41st Music Competition of Japan, Akiko Ebi studied abroad at the Paris Conservatoire. She was Grand Prix winner of the Marguerite Long-Jacques Thibaud Competition, and she also won 5th prize of the International Chopin Piano Competition. She has received numerous awards including two Japan Gold Disc Awards. She has performed with so many musicians, and her 2-piano recitals with Martha Argerich have been repeatedly broadcast all over the world.

For more than 30 years, she has been active as a participating musician in music festivals and recordings for TV and radio in 32 countries in the world.
She has served on the juries of international piano competitions. She was a chairperson of jury of the Hamamatsu International Piano Competition and a jury member of the International Chopin Piano Competition.
She is now placing emphasis on music education as well, and is enjoying the full confidence of music circle worldwide.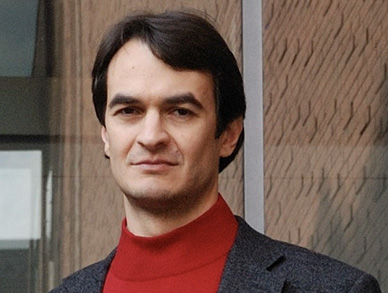 Members Katsunori ISHII
Pianist, Professor at Tokyo College of Music
It was 1990 when a young pianist at age of 20 won third place in the prestigious 59th Japan Music Competition. Since then, Katsunori Ishii has appeared as a soloist with all of the major orchestras in Japan. He received the J. Fiedelman Piano Prize in 1996 while also graduating with a master's degree from Mannes College of Music in New York. In the following year he won first prize at the Hamamatsu International Piano Academy Competition in Japan. He is currently Professor of piano at Tokyo College of Music and has held numerous concerts and master classes around the world and has sat on the juries of international piano competitions and Experts & Screening Committee the 7th and 9th Hamamatsu International Piano Competition.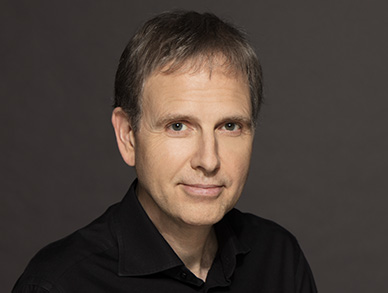 Members Katsurako MIKAMI
Pianist, Emeritus Professor at Toho Gakuen School of Music
Won the first prize at National Music Competition of Japan when she was 18 years old. She studied at Toho Gakuen School of Music in Tokyo, The National Conservatory in Paris and the Juilliard School in New York. She was invited from many summer festivals such as Plague, Leipzig, and Nice etc. She is an emeritus professor of Toho Gakuen School of Music after serving chairman of piano department for five years.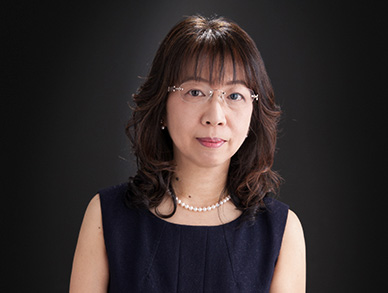 Members Ewa POBŁOCKA
Pianist, Professor at the Fryderyk Chopin University of Music,
Professor at the Feliks Nowowiejski Academy of Music in Bydgoszcz
Ewa Pobłocka is one of the Polish most distinguished pianists. After graduating from Academy of Music in Gdansk with honours, she continued her education under Conrad Hansen, Tatiana Nikolaeva and Martha Argerich. She is laureate of international piano competitions in Vercelli, Bordeaux and Warsaw, and has performed around the world appearing in famous concert halls.
She is also a valued pedagogue. She conducts piano classes at the Academy of Music in Bydgoszcz and at the Fryderyk Chopin University of Music in Warsaw, while giving master classes around the world.
She was invited to serve as a jury member at such international piano competitions as Chopin in Warsaw (2005, 2015), Hamamatsu (2012), Sendai (2016).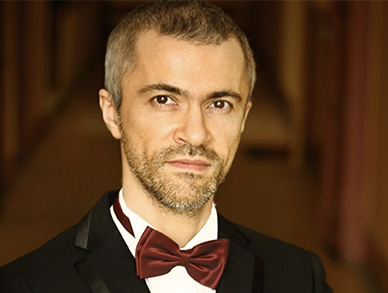 Members Chiharu SAKAI
Pianist, Associate Professor at Tokyo University of the Arts
After obtaining a Master in Music at the Tokyo Fine Arts and Music University, she went to Europe to continue her studies on an Scholarship from the Rotary Foundation. She obtained a Concertist Diplome from the Ecole Normale de Musique de Paris, and a Diplome Supérieur from the Royal Conservatoire de Musique de Bruxelles.
She has won several international competitions including 1st prize of "Maria Canals", 1st prize of "Porto", 1st prize of "London". Resulting in many recitals and concertos with orchestras in Europe and Japan. She was awarded the Idemitsu and Aoyama Music Prizes in Japan. Now she is an associate professor of Tokyo University of the Arts in Japan.
Members Joaquin SORIANO
Pianist, Professor at Madrid Royal Conservatory
Joaquin Soriano began his studies in Valencia with Prof. L. Magenti, and later continued with Prof. Vlado Perlemuter at the National Conservatory of Paris and privately with Alfred Brendel in Wien. He also took master classes of Alicia de Larrocha.
He won 2nd. Prize in International Competition "Casella" Napoli, First Prize and Gold Medal in "Jaen" International Piano Competirion, First Prize in International Piano Competition "Viotti", etc, and Gold Medal of Bellas Artes was presented by King Juan Carlos of Spain.
He has performed with major orchestras including Israel Philharmonic, London Symphony, Madrid, Barcelona, RAI, ORTF, RPO, Monte Carlo, New York and London Chamber Orchestra, etc., and has appeared in major halls through the world. In 1978 he founded the "Trio de Madrid" and has toured through Europe, USA and South America.
He teaches as a professor at the Madrid Royal Conservatory and he is a member of the Royal Academy. As well as a professor, he has, and is at present, giving Master Classes from Hanover to Hamamatsu, from Moscow Conservatory to Juilliard and Manhattan in New York.