Jury Members
(Pre-selection・Japan)
Tokyo
Hitoshi KOBAYASHI
Masako EZAKI
Michiko OKAMOTO
Nagoya
Hitoshi KOBAYASHI
Naofumi KANESHIGE
Kouki SHIMIZU
Osaka
Hitoshi KOBAYASHI
Akemi YAMAGAMI
Hiroyuki ABE
Jury Members
(Pre-selection・Overseas)
China・Hong Kong
Hitoshi KOBAYASHI
Ming-Qiang LI
Man-Chun CHEN
Other Area
Hitoshi KOBAYASHI
Akiko EBI
Shigeo NERIKI
Jury Members(1st Round)
Jury Members(Semifinal Round, Final Round)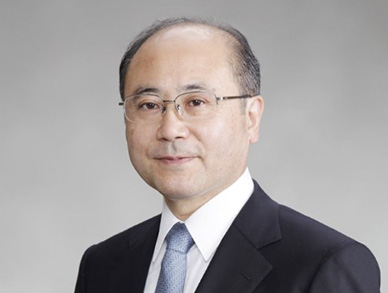 Chairperson of Jury Akiko EBI
Pianist, Executive Director of Frederic Chopin Society of Japan, Chair of Yokohama International Piano Planning Committee
After winning the 41st Music Competition of Japan, Akiko Ebi studied abroad at the Paris Conservatoire. She was Grand Prix winner of the Marguerite Long-Jacques Thibaud Competition, and she also won 5th prize of the International Chopin Piano Competition. She has received numerous awards including two Japan Gold Disc Awards. She has performed with so many musicians, and her 2-piano recitals with Martha Argerich have been repeatedly broadcast all over the world.

For more than 30 years, she has been active as a participating musician in music festivals and recordings for TV and radio in 32 countries in the world.
She has served on the juries of international piano competitions. She was a chairperson of jury of the Hamamatsu International Piano Competition and a jury member of the International Chopin Piano Competition.
She is now placing emphasis on music education as well, and is enjoying the full confidence of music circle worldwide.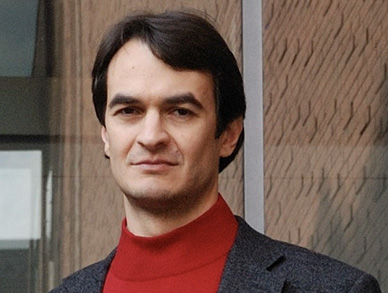 Jury Member Seizo AZUMA
Pianist, Professor at Tokyo University of the Arts, Lecturer at Tokyo College of Music, Director of Frederic Chopin Society of Japan
Born in 1962, Seizo Azuma began to study the Piano under Haruko Kataoka from the Suzuki Method. He entered Tokyo College of Music after graduating from Tokyo College of Music high school, where he studied under Aiko Iguchi, Minoru Nojima and Kazuhiko Nakajima. He went on to study under J. Rouvier and J.C. Pennetier at Conservatoire de Paris on the French government scholarship, after taking the first prize at The Music Competition Japan in 1983. He won various international competitions such as The Japan International Musical Competition, The Montreal International Musical Competition, The Casadesus Competition, The International Piano Competition Ettore Pozzoli, then started to pursue his career.

Azuma has given recitals and performed with orchestras in Europe, North America and China. Since his orchestra debut came in 1993 with the Japan Philharmonic Orchestra, he performed with the major orchestras of Japan, including NHK Symphony Orchestra, Yomiuri Nippon Symphony Orchestra, Tokyo Metropolitan Symphony Orchestra, Osaka Century Symphony Orchestra, Sendai Philharmonic Orchestra, Kanagawa Philharmonic Orchestra, Yamagata Symphony Orchestra, Kyushu Symphony Orchestra, Orchestra Ensemble Kanazawa. In 1998, he was awarded the 24th Frederic Chopin Society of Japan Prize by performing "24 Preludes". Being highly-motivated in chamber music, his works in "Bois Vert Trio" organized with Akihiro Miura, a concertmaster of Tokyo Philharmonic and Ryoichi Fujimori, a principal cellist of NHK Symphony Orchestra, and performing with different soloists. His diligent work, the complete Beethoven Piano Sonatas Cycle-Concerts were held at Mahora Hall in Miharu town Fukushima from 2008 to 2012. He sat on a jury of The Geneva International Music Competition in 2012.

Azuma has released many CDs with very good reputation; "Pathétique / Das Lebewohl" and "La Campanella", "The live recordings of the complete Beethoven Piano Sonatas Cycle-Concerts". He contributes his energy to teach younger people as a professor of Tokyo University of The Arts, also has classes at International Suzuki Method Academy and Tokyo College of Music. He is a member of an executive board of The Frederic Chopin Society of Japan.
Azuma is held as one of the most important pianists in Japan.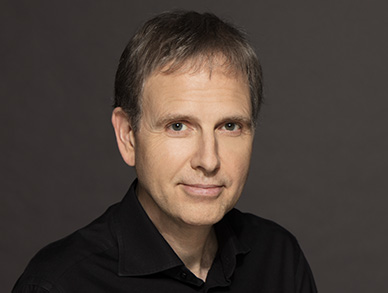 Jury Member Kayo MIKI
Pianist, Professor at Kunitachi College of Music, Director of Frederic Chopin Society of Japan
Kayo MIKI was born in Japan. A graduate of Kyoto City University of Arts. Miki has been the recipient of numerous awards in music competitions. She received an Honourable Mention at the 1985 International Chopin Competition in Warsaw and won the bronze medal at the 1987 Queen Elisabeth International Music Competition in Brussels. Awarded the Prize for the Best Performer of the Japanese Work at the 4th International Music Competition of Japan in 1989 and Boucher Memorial Prize at the William Kapell International Piano Competition in the USA in 1990. Received the 15th Chopin-Society Awards of Japan in 1989.
In addition to recitals, she performs with orchestras of Japan and other countries. She is also active in the field of chamber music. She has released several recordings as a soloist and an accompanist.Her sensitive and sophisticated performance with beautiful sounds have always inspired many audiences.
She is currently a professor at the Kunitachi College of Music in Tokyo and a director of Frederic Chopin Society of Japan.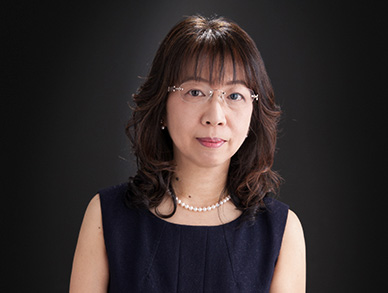 Jury Member Satoshi SHIGEMATSU
Pianist, Professor at Musashino Academia Musicae
Graduated from Musashino Academia Musicae and its graduate school. While in college, he appeared in the regular concert as a soloist of the college orchestra and in the freshman concert sponsored by Yomiuri Shimbun. He gave his first piano recital while in graduate school and well received by music magazines including "Ongaku No Tomo."
In 1981, he went to Switzerland, and studied piano and chamber music with Louis Hiltbrand at Geneva Conservatory and completed classe de perfectionnement. During this period, he appeared in the Thonon International Musicians Gathering, Concert at ILO Hall in Geneva, etc.
After returning to Japan in 1984, he has performed solo recitals and also with numerous domestic and international musicians such as Musashino Academia Musicae Wind Ensemble, Luther College Concert Band (Iowa, USA), Tokyo Symphony Orchestra. He is also active as a jury of piano competitions and a lecturer of open classes.
He is writing in music magazines including "Musicanova", and is also involved in compilation and arrangement of "Piano Technique" and "Piano & Electone Duet Song Collection" (both published by Yamaha Music Foundation).
Now he is an auditor of Japan Piano Teachers Association, regular member of PTNA, committee member of Chopin International Piano Competition in ASIA, and performance director and professor at Musashino Academia Musicae.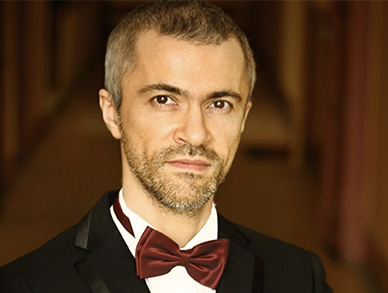 Jury Member Mamiko SUDA
Pianist, Professor at Toho Gakuen College Music Department
Mamiko SUDA was born in Tokyo, where she began her musical studies from an early age. At the age of 12, she won a major piano competition in Japan and gave performances throughout the country, which were broadcast both on national radio and television.

She continued her studies at the Toho High School of Music in Tokyo. After graduating with highest honours, she received a French Government Scholarship with a recommendation from Vlado Perlemuter to enter the Paris Conservatoire. In 1972, she graduated as Premier Prix Première Nommée and also received the "Prix spécial Roger Ducasse" for piano and chamber music.

She was awarded a prize at the "Premio Jean International Competition" in Spain and also at the "A. Casagrande International Competition" in Italy. She was a finalist at the "F. Busoni International Competition" in Italy and at the "Clara Haskil International Competition" in Switzerland. In 1980, she won first prize at the "Mozart Memorial International Competition" in London. She then performed with the London Mozart Players, as well as in solo at the Queen Elizabeth Hall in London. Around the same time, she had the privilege of studying with Annie Fischer in Budapest.

In 1985, renowned for her outstanding interpretation of Chopin's works, she was awarded the "Chopin Prize" by the Chopin Society in Japan. Since then, she has toured countries in Asia and Europe as well as Australia and Russia extensively and has performed with leading orchestras. She has also played in concerts and festivals with artists such as Lorand Fenyves (former concert master of the Suisse Romande Orchestra), Philippe Graffin, Zvi Harel (solo cellist of the Israel Philharmonic Orchestra), Fritz Dolezal (solo cellist of the Vienna Philharmonic Orchestra), Toby Hoffman, Nobuko Imai (viola), Daniel Schott-Muller, Quatuor Via Nova, the Vienna String Quartet, the NHK String Quartet, the Czech Philharmonic Sextet and others.

Currently, she is professor at the Toho University of Music in Tokyo and is often invited to give master classes and to sit on juries for international piano competitions around the world.
Jury Member Kenji WATANABE
Pianist, Professor at Tokyo University of the Arts
After obtaining a Master in Music at the Tokyo University of the Arts, he continued his study "Franz Liszt" Music Academy in Budapest. in 1974, he won 1st prize at national Music Concurs of Japan. He is also prize winner of Munich(ARD), International Music Competition of Japan, and Liszt-Bartok Piano Competition. From 1988, he serves as professor at Tokyo University of the Arts, and from 2005 to 2016 he was trustee/vice-president at the same University. He is one of the leading pianist in Japan with his interpretation of Liszt's and Bartok's works. He gave concerts and extension lectures regularly. Also he appears at many competition as jury, and he contribute many articles to musical magazines.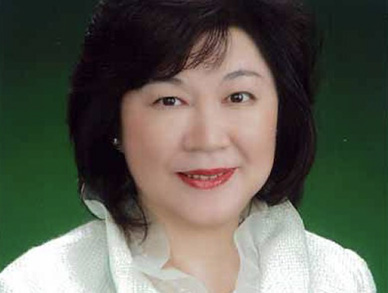 Jury Member Yves HENRY
Pianist, Composer, Professor at Conservatoire National Supérieur de Musique et de Danse de Paris (France)
Both pianist and composer, Yves Henry was trained at the Conservatoire National Supérieur de Musique de Paris in the 1970s-80s, where he studied with Pierre Sancan and took courses in chamber music, accompaniment and choral direction as well as classes in writing, obtaining a total of seven premiers prix by the age of 22. The same year, after having worked with Aldo Ciccolini for three years, he won First Grand Prize at the Robert Schumann International Piano Competition in Zwickau. He is now recognized as one of the specialists in the interpretation of Schumann, Chopin and Liszt, in particular owing to his experience with instruments from the Romantic era.
Professor at the Conservatoire National Supérieur de Musique de Paris and the Conservatoire à Rayonnement Régional in Paris, member of the programme committee of the Chopin Institute in Warsaw on the occasion of the Chopin bicentennial in 2010, and honorary member of the Japanese Piano Teachers Association, Yves Henry gives numerous recitals the world over, primarily devoted to composers of the Romantic era. Regularly invited for master classes at universities in the USA, Japan and China, he sits on juries of important international competitions (Monte-Carlo Piano Masters, Dvořák Piano Competition in Nelahozeves, Robert Schumann International Piano Competition in Zwickau, International Frédéric Chopin Competition in Warsaw). He also devotes himself felicitously to chamber music alongside his violinist brother and various partners and is at the origin of several productions combining literature and music with actresses Marie-Christine Barrault and Brigitte Fossey.
In January 2010, he was promoted to the rank of Officer in the Order of Arts and Letters by Frédéric Mitterrand, Minister of Culture, received the Gloria Artis award from the Polish government for his contribution to the Chopin Year in France, and was one of the personalities to be included in the 2010 Who's Who in France. In January 2011, he succeeded Alain Duault as President of the Nohant Chopin Festival.
In the course of the 2017-18 season, he will give concerts in Germany, Japan, Italie, United States and in numerous festivals in France, including the Festival de Prades.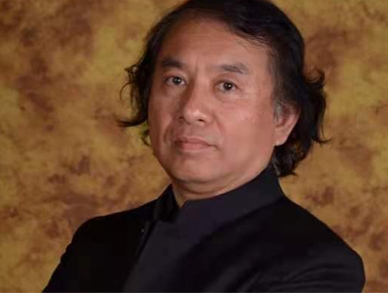 Jury Member Shigeo NERIKI
Pianist, Professor at Toho Gakuen College Music Department, Guest Professor at Kunitachi College of Music, Guest Professor at SOAI University School of Music, Visiting Lecture at Elisabeth University of Music
From first prize-winning performances at the Biennial Piano Competition at Tucson in 1976, and the Three Rivers Piano Competition in Pittsburgh in 1979, Mr. Neriki's career has blossomed to include performances as a soloist with Boston Symphony, Chicago Symphony, Denver Symphony, Pittsburgh Symphony, Minneapolis Symphony Orchestra, and National Symphony in Washington, D.C. In outside of the United States, he was a soloist with Orchesta Sinfonica Nacional in Mexico City, Radio Orchestra de France, N.H.K Symphony and the leading orchestras in Japan. He is also active in performing Chamber music performing in many festivals in Europe, USA, and Aisia. Since 1976, Mr. Neriki has shared a close musical association with the world-renowned cellist Janos Starker. He had written his first book about piano chamber music " Give me an A", published by Shunju-sha, and received a high praise from critics. Mr. Neriki had taught 44 years at Indiana University Jacobs School of Music in Bloomington Indiana before retiring in 2014, now he is a professor at Toho Gakuen College of Music, guest professor at Kunitachi College of Music, Soai University of Music, visiting lecturer at Elizabeth University of Music.
Jury Member Dina YOFFE
Pianist, Artistic Director of International Music Festival in Malaga (Spain), Distinguished Professor at Conservatory Liceu (Spain), Visiting Professor at Central Conservatory of Music (China)
Top prize-winner at the Schumann and Chopin International Piano Competitions. Participant at international music festivals in Europe, Japan, U.S.A., Honorary member of Japan Piano Teachers Association. Artistic Director of the Festival and Master Classes "Musical Summer" in Malaga (Spain).

Originally from Riga (Latvia), Yoffe graduated from the Tchaikovsky Conservatory of Music in Moscow under the tutelage of Prof. Vera Gornostaeva, one of the most important proponents of the legendary Heinrich Neuhaus school.

Her concert activities are well known throughout many countries in Europa and also in ex-USSR, Israel, Japan, USA, Canada. Among the high points of her international career are concerts with outstanding orchestras, such as the Israel Philharmonic under Zubin Mehta, NHK under Neville Marriner, the Moscow Philharmonic under Valery Gergiev and Dmitri Kitayenko, Tokyo Metropolitan Orchestra under James De Priest, Orchestra "Kremerata Baltica" under Gidon Kremer, "Moscow Soloist" under Yuri Bashmet, Orchestra Sinfonia Varsovia under Jacek Kaspszyk.

She has performed at recitals in famous events, such as "Chopin and his Europe" in Warsaw, Chopin Festival in Duszniki, Music Festival in Bayreuth, Germany, Elba Music Festival (Italy), Summit Music Festival (USA), as well as concerts in the Barbican Centre in London, Suntory Hall in Tokyo, "Serate Musicale" Sala Verdi in Milano, Musikverein and Konzerthaus in Vienna, Great Hall of Moscow Consevatory, Salle Playel in Paris, etc.
Concert at the Royal Palace in the Hague for her Majesty Queen Beatrice.

She is giving numerous Master Classes in Europe, USA, Japan, such as Mozarteum Summer Academy in Salzburg, the Royal Academy of Music in London, Piano Texas among many others.

Jury member of international piano competitions such as Cleveland (USA), Hamamatsu (Japan), Chopin (Warsaw), Arthur Rubinstein (Tel-Aviv), Maria Canals (Barcelona), Liszt Competition (Weimar) among others.

Currently, she is Distinguished Professor at the Conservatory Liceu in Barcelona (Spain), Professor at the "Talent Music Masters " Academy in Brescia (Italy), and Visiting Professor at Central Conservatory of Music (China).

Her students are winners of national and international piano competitions. Many of them are teaching in Music Academies in USA, Japan and Europe.