Jury Members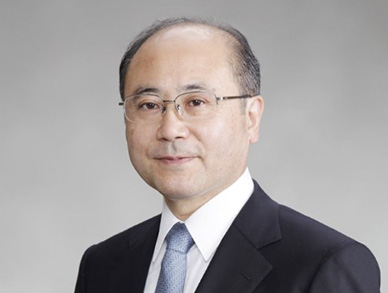 Chairperson of Jury Katsumi UEDA
Pianist, Honorary Professor, Faculty of Music at Tokyo University of the Arts, Principal of Tokyo Geidai Junior Academy, Specially Appointed Professor at Ueno Gakuen University, Executive Director of Frederic Chopin Society of Japan
Born in Sapporo in 1949. He studied at the Tokyo University of the Arts (Master) with Jun Date and Toyoaki Matsuura. He was a finalist at the Music Competition of Japan in 1969, and received the Ataka Prize in 1971 and the Kreutzer Prize in 1973.

He continued his studies at the Hochschule für Musik Detmold and the Universität der Künste Berlin with Klaus Schilde between 1975 and 1979. He won the 2nd Grand Prize at the Concours International "Long – Thibaud – Ville de Paris" in 1977. He attended the lectures on Beethoven by Wilhelm Kempff in Positano, Italy in 1978.

He has given numerous concerts in Japan, China, Europe and other countries. Besides innumerable recitals, he performed as a soloist with the orchestras such as NHK Symphony, Tokyo Metropolitan Symphony, Sapporo Symphony, Osaka Philharmonic, the Kyushu Symphony, Berliner Sinfonie, Deutsche Bachsolisten and many others. He currently plays chamber music with some of the best-known musicians.

Between 1986 and 2005, he carried out a total of 27 stages of the "Katsumi Ueda Beethoven Series". He played a wide variety of pieces at the series of recitals such as piano sonatas, variations, chamber music and Lieder. He began his concert series called "Katsumi Ueda Composer Series" in 2007.

He has served as a jury member of national and international music competitions including the International Piano Competition Köln, the Hamamatsu International Piano Competition, Geneva International Music Competition, and the Music Competition of Japan. He also taught master classes in Kanazawa, Japan, and Leipzig, Germany, etc.

He is currently Honorary Professor, Faculty of Music at the Tokyo University of the Arts, and is Principal, Tokyo Geidai Junior Academy, Guest Professor at Ueno Gakuen University.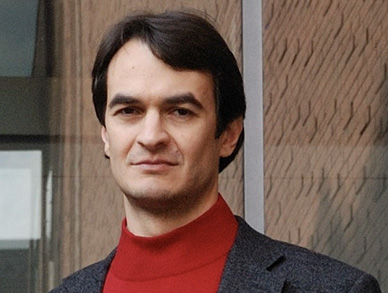 Jury Member Pascal DEVOYON
Pianist, Former Professor at Conservatoire National Superieur de Musique et de Danse de Paris, at Universitat der Kunste Berlin, at Haute école de genève, Actually Visiting Professor of Piano at Royal Academy of Music, Specially Appointed Professor at Toho Gakuen College Music Department, Artistic Director of the Festival "MusicAlp"
A prizewinner in many of the top international competitions such as the Viotti, Busoni and Leeds competitions, it was through his achievement as Silver medallist in the 1978 Tchaikovsky competition in Moscow, the highest award ever achieved by a French pianist in this prestigious competition, that Pascal Devoyon became known around the world.

Pascal Devoyon has performed with orchestras such as the London Philharmonic, Orchestre de Paris, Rotterdam Philharmonic, Helsinki Philharmonic, Montreal Symphony and Tokyo's NHK Symphony and has worked with many great conductors such as Bychkov, Dutoit, Krivine and Sanderling.

Devoyon has given highly acclaimed recitals in New York's Carnegie Hall, Amsterdam's Concertgebouw, the Philharmonie in Berlin and the Queen Elisabeth Hall, London. He is invited each season to Japan and performs there in the major halls. His repertoire is extensive and varied; he performs the complete Beethoven sonata cycle, major twentieth century works, such as Bartok and Messiaen and works by contemporary composers.

Chamber music plays an important part in Devoyon's career and his skills are greatly appreciated by international musicians such as the violinists, Dong -Suk Kang and Philippe Graffin, and the cellists, Steven Isserlis, Young-Chang Cho, Tilmann Wick and Sung-Won Yang. Since 2006, he is playing regularly in piano-duo with his wife Rikako Murata. They have been invited in France, Germany, Japan, Mexico. Their first recording, including "les Visions de l'Amen" from Messiaen, "en blanc et noir" from Debussy and "Musiques pour deux pianos" from Merlet, was released in 2008. In the following years, they were recording the CD "Master of transcription" which won the "CD Art's prize" and the Faust Symphony in the transcription of the composer celebrating the Liszt anniversary. This recording was praised and recommended by the famous "Liszt Society" Since 1999, he is with Dong-Suk Kang artistic director of the festival "MusicAlp" in the french Alpes. This festival is as well one of the biggest Academie in Europe with more than 700 students and 70 professors coming from the major schools of the world.

In 1996 Pascal Devoyon was appointed Professor at the Berlin Universität der Künste following a five year appointment as Professor of Piano at the Paris Conservatoire. From 2003 until 2011, he was teaching at the Geneva Conservatory.Since 2012 he is tokunin professor at the Toho Gakuen University.

In 2001 he received a prestigious distinction in France and became "Chevalier" in "l'Ordre du mérite" and in 2014 he was appointed an "Hononary Associate of the Royal Academy of London.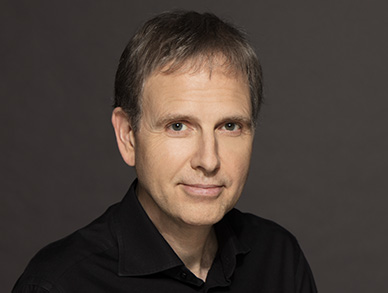 Jury Member Emiko HARIMOTO
Pianist, Guest Professor at Tokyo College of Music
Born in Japan, Emiko Harimoto is one of the most highly regarded piano educators in Japan.

She completed her studies at Tokyo National University of Fine Arts and Music where she received a Master's Degree of Piano. She pursued her study at the National College of music and Theater in Hamburg Germany (Staatliche Hochshule für Musik und darstellende Kunst in Hamburg), with Prof. Eliza Hansen, where she gained her Master's Degree (Konzert Examen) with highest honours. She also studied with Wilhelm Kempff in Positano in Italy.

She won the second prize of Hochschule Wettbewerb in Hannover, Germany as well as many prizes in Japan. She has performed at numerous number of concerts in Germany and Japan and held a teaching position at the National College of Music in Lübeck, Germany (Staatliche Musikhochshule in Lübeck).

In 1978 she came back to Japan and started her prestigious career as a passionate and innovative teacher. From 1985 she held a teaching position in Tokyo National University of Fine Arts and Music for over two decades retiring from the post in 2007. She was also the head professor of the Piano Faculty of Tokyo College of Music for 10 years where since she held the position of professor until her compulsory retirement in 2018. She currently works as Guest Professor at Tokyo College of Music. She has also worked as Professor of Piano Department at Senzoku College of Music, Tokyo and as Adjunct Professor at Musical Skill and Injury Centre of Sophia Univerisity, Tokyo until her retirement in 2018. On top of her university work, she is a long-standing director and executive committee board member of PTNA. (The Piano Teacher's National Association of Japan, Incorporated by the Japanese Government.) She has been successful in forming plans and conducting a great number of various piano related events as the chairman of the PTNA festival committee.

Prof. Harimoto has taken part in many national and international piano competitions as a jury member. She has been also invited as a jury member of famous competitions including the Gina Bachauer International Piano Competition in USA, the International Competition of the German broadcasting consortium ARD ,Schubert International Music Competition , Concours International Piano Orleans in France and Mai Lind International Piano Competition in Finland. She was invited as a guest of honour at the Chopin International Piano Competition. She is widely known for producing a great number of Japanese pianists and winners of both domestic and international competitions from her class.

Prof. Harimoto was awarded the Distinguished Service Medal for Social Education by the Ministry of Education of Japan in 2009. In 2016 She was awarded Honorary Associate of the Royal Academy of Music (Hon ARAM), United Kingdom.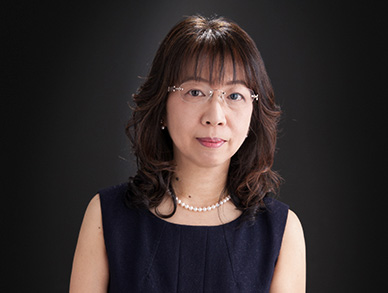 Jury Member Kei ITOH
Pianist, Professor at Tokyo University of the Arts, Guest Professor at Toho Gakuen College Music Department
Kei Itoh studied piano with Kazuko Ariga since her childhood. After graduating Toho Gakuen High School, she went on to study at Universität Mozarteum Salzburg and Hochschule für Musik und Theater Hannover where she studied with Hans Leygraf.

Since 1979, she has won numerous awards at international competitions including the top prize at the 32nd Internationalen Musikwettbewerbs der ARD München in 1983, for which she was the first Japanese to win the award in piano division. In the same year, she made her Munich debut with Bayerische Staatsorchester conducted by Wolfgang Sawallisch.
In 1987, she began recording a CD series of Schumanniana, a collection of piano works by Robert Schumann. In May of next year, she played a concert commemorating the release of the recording.

In September of 1990, she made her appearance at Yatsugatake Kogen Music Festival for which Sviatoslav Richter was the music director, to perform all of Mozart's piano sonatas along with fellow pianists Jablonski, Virsaladze, Ránki, and Bunin.
In October 1993, she played in a season concert of Radio-Sinfonie-Orchester Frankfurt conducted by Dimitri Kitaenko, after which she joined the orchestra's concert tour in Japan to play the Brahms concerto. In the same year, she received the annual award from the Frederic Chopin Society of Japan.
In April 1994, she was invited to play in a season concert of Das Berner Symphonie-Orchester lead by Kitaenko for List's Piano Concerto no.2. In the same year, she received the Cultural Arts Support Award of Yokohama city.

In June 2001, Itoh played the second Brahms concerto with Tokyo Metropolitan Symphony conducted by Jean Fournet. In September she played the Emperor Concerto with Takashi Asahina leading Osaka Philharmonic in Sapporo, which turned out to be their last joint appearance.
In November 2003, she played the Ravel concerto in Ceská filharmonie's season concert conducted by Fournet. She played with them in their subsequent Japan tour as well. In 2015, her CD "Franz Schubert Klavierwerke 6" won the 53rd Record Academy Award and the 70th time Agency for Cultural Affairs art festival prize, and in 2016 "DUO 5" with violinist Keisuke Okazaki received the 54th Record Academy Award. Her latest album is Beethoven Klavierwerke 1 released in May 2018.

She has performed with numerous orchestras in and outside of Japan including Symphonieorchesterdes Bayerischen Rundfunks, SWF Sinfonieorchester Baden Baden und Freiburg, Rundfunk-Sinfonieorchester Berlin, Orkiestra Filharmonii Narodowej w Warszawie, and Ceská filharmonie.
Itoh has been invited to the music festivals, including La Folle Journée au Japon, the Saito Kinen Festival, Takefu International Music Festival, Obuse Music Festival Risona, Risonare Chamber Music Festival.
She plays chamber music with Nobuko Imai, Antonio Meneses and Keisuke Okazaki.
She is currently a professor at Tokyo University of the Arts and a guest professor at Toho Gakuen College Music Department.

http://kei-itoh.com/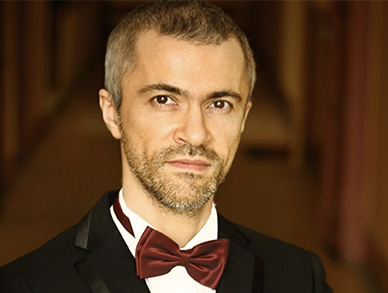 Jury Member Wojciech ŚWITAŁA
Pianist, Professor at the Karol Szymanowski Academy of Music in Katowice
Graduate of Professor Józef Stompel's piano class at the Academy of Music in Katowice. In the years 1991-1996 he perfected his performing skills under Karl-Heinz Kämmerling, André Dumortier and Jean-Claude Vanden Eynden. Prizewinner of the International Marguerite Long and Jacques Thibaud Piano Competition in Paris and Montreal. He was the best Polish contestant of the 12th International F. Chopin Piano Competition in Warsaw, where he was granted the prize for the best performance of polonaise and a number of non-statutory prizes.

Soloist and chamber musician, he has performed in various venues across Europe, North and South America. He has collaborated with most Polish symphony orchestras, the Aukso Orchestra, the Silesian Quartet, the Camerata Quartet, Royal String Quartet, as well as violinists Szymon Krzeszowiec and Piotr Pławner, and soprano Ewa Iżykowska. He has made about a dozen of recordings for such labels as Polskie Nagrania, Bearton, DUX, Sony Music Polska, IMC and Chandos, featuring works of Bacewicz, Brahms, Chopin, Debussy, Liszt, Schumann, Szymanowski and Zarębski. In the years 2000 and 2005, his recordings were granted the Grand Prix du Disque Frédéric Chopin, and in 2002 and 2009 - the Fryderyk Polish Music Award and Diapason d'Or in 2018.

Since 1998 he has been engaged in teaching. In the years 2008-2012 he served as Deputy Dean for Academic and Teaching Affairs at the K. Szymanowski Academy of Music in Katowice. In the years 2012-2016 he headed the Piano Department at the same school.

Juror of international piano competitions, including the M. Long and J. Thibaud Competition in Paris (2009), F. Chopin Competition in Warsaw (2015), V. Horowitz Competition in Kiev (2016), A. Rubinstein Competition in Beijing (2016), and I. J. Paderewski Competition in Bydgoszcz (2010, 2013). He regularly offers piano workshops at home and abroad. Originator and main organizer of the International Piano Courses in Katowice since 2010. In 2014, he was appointed member of the Programme Board of the F. Chopin National Institute.
Jury Member Makoto UENO
Pianist, Professor at Kyoto University of Arts
He left his home town at the age of 16, to study in the West, first at Curtis Institute of Music in Philadelphia, where he studied with Jorge Bolet, then continued at Mozarteum Salzburg with Hans Leygraf. In his formative years, Ueno also received instructions and suggestions from such diverse artists as Mieczyslaw Horszowski, Gary Graffman, Edward Aldwell, Felix Galimir, Leon Fleisher, Rosalyn Tureck, Andrzej Jasinski, Radoslav Kvapil, Jacob Lateiner, Ruth Laredo among others.
In addition, the writings and musical thoughts of Heinrich Schenker, Wilhelm Furtwaengler, Sergiu Celibidache, Alfred Brendel, Glenn Gould, though they are tremendously different from each other, influenced him in his early years.

He was a prize-winner at various international competitions such as Maryland, Boesendorfer=Empire(Brussels), Geneva, Orléans. In Japan, he was a recipient of the Kyoto City Prize for New Artists, and of the Aoyama Barocksaal Prize, in 2005. In the same year, he won the Second Prize at the 1st Sviatoslav Richter International Piano Competition in Moscow.

Ueno has been very active in the field of CD recordings in recent years, especially using instruments of the 19th and early 20th Centuries.

His latest solo CD releases include a disc of Chopin Sonatas with a Pleyel and an Erard from 1840-50s(2013), a recording of Rachmaninoff and Debussy played on an American Steinway made in 1925(2013), an album of Liszt works with an Erard from 1851(2014), a disc dedicated to the works of Wagner=Liszt, Debussy, Scriabin, Schoenberg, and Ravel, played on a historic Bechstein E made in 1906(2016), and an album of Debussy and Ravel on an Erard from1927, with extended 90 keys(2017).

Also several recordings of chamber music by Moscheles(2014), Czerny(2015), and Beethoven(2018) on a Boesendorfer Imperial 290, and a disc dedicated to the Schumann Lieder from 1840 playing on a Bechstein EN(2018) were released.

Future CD releases in 2019 include a Brahms solo album on a 1846 Streicher and a 1903 Boesendorfer.

Since 1996, he has been teaching as a professor of piano at Kyoto University of Arts. In addition he has taught at other Japanese universities and institutions, such as Toho Graduate School of Music, and Nagoya University of Music. He has given masterclasses also in Korea, Thailand, Germany, Turkey, and Portugal.

http://www.makotoueno.jp/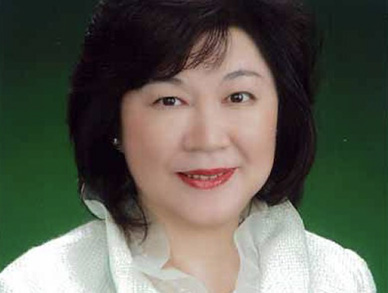 Jury Member Dina YOFFE
Pianist, Artistic Director of International Music Festival in Malaga (Spain), Distinguished Professor at Conservatory Liceu (Spain), Visiting Professor at Central Conservatory of Music (China)
Top prize-winner at the Schumann and Chopin International Piano Competitions. Participant at international music festivals in Europe, Japan, U.S.A., Honorary member of Japan Piano Teachers Association. Artistic Director of the Festival and Master Classes "Musical Summer" in Malaga (Spain).

Originally from Riga (Latvia), Yoffe graduated from the Tchaikovsky Conservatory of Music in Moscow under the tutelage of Prof. Vera Gornostaeva, one of the most important proponents of the legendary Heinrich Neuhaus school.

Her concert activities are well known throughout many countries in Europa and also in ex-USSR, Israel, Japan, USA, Canada. Among the high points of her international career are concerts with outstanding orchestras, such as the Israel Philharmonic under Zubin Mehta, NHK under Neville Marriner, the Moscow Philharmonic under Valery Gergiev and Dmitri Kitayenko, Tokyo Metropolitan Orchestra under James De Priest, Orchestra "Kremerata Baltica" under Gidon Kremer, "Moscow Soloist" under Yuri Bashmet, Orchestra Sinfonia Varsovia under Jacek Kaspszyk.

She has performed at recitals in famous events, such as "Chopin and his Europe" in Warsaw, Chopin Festival in Duszniki, Music Festival in Bayreuth, Germany, Elba Music Festival (Italy), Summit Music Festival (USA), as well as concerts in the Barbican Centre in London, Suntory Hall in Tokyo, "Serate Musicale" Sala Verdi in Milano, Musikverein and Konzerthaus in Vienna, Great Hall of Moscow Consevatory, Salle Playel in Paris, etc.
Concert at the Royal Palace in the Hague for her Majesty Queen Beatrice.

She is giving numerous Master Classes in Europe, USA, Japan, such as Mozarteum Summer Academy in Salzburg, the Royal Academy of Music in London, Piano Texas among many others.

Jury member of international piano competitions such as Cleveland (USA), Hamamatsu (Japan), Chopin (Warsaw), Arthur Rubinstein (Tel-Aviv), Maria Canals (Barcelona), Liszt Competition (Weimar) among others.

Currently, she is Distinguished Professor at the Conservatory Liceu in Barcelona (Spain), Professor at the "Talent Music Masters " Academy in Brescia (Italy), and Visiting Professor at Central Conservatory of Music (China).

Her students are winners of national and international piano competitions. Many of them are teaching in Music Academies in USA, Japan and Europe.