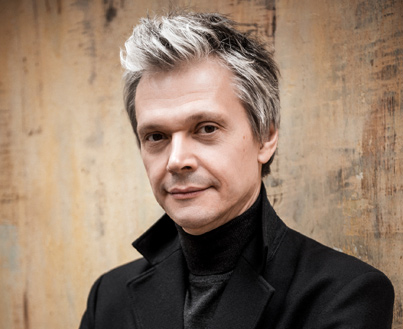 Accompanist Andrey PISAREV
Head of Piano Faculty at Moscow Conservatory
Born in Rostov in 1962. Andrey Pisarev graduated from the Music College at Moscow Conservatory, and in 1987 graduated from Moscow Conservatory (the class of the National Artist of Russia, Professor S. Dorensky).
The first prize laureate of S. Rachmaninov Competition (1983), the first prize laureate of the International V. Mozart Competition in Salzburg, the fourth prize laureate of the International Ferruccio Busoni Competition (1992), the first prize laureate of the International Competition in Pretoria (1992).
He has given concerts in various Russian cities, in Europe and US. As a soloist, he worked together with the Russian National Orchestra, Leningrad Philharmonic Orchestra, Orchestra of the Radio and TV of Milan, Japanese Philharmonic Orchestra, orchestras of Russian Philharmonic Societies. He recorded a number of CDs with the music of Russian and foreign composers. He worked together with the outstanding conductors: V. Dudarova, V. Verbitski, S. Kogan, A. Boreiko, P. Yadykh, O. Soldatov, L. Nikolayev, A. Chistkyakov, N. Alexeev.
Since 1992 Pisarev has been teaching at Moscow Conservatory, and currently he is a professor and head of piano faculty. He is often invited to teach master classes in Russia, Japan, US, Brazil. His students repeatedly became winners and laureates of the international piano competitions.
As a jury member, he participated in the international competitions such as Gina Bachauer Competition in Salt Lake City (USA), George Enescu Competition in Bucharest (Romania), in Pretoria (South Africa), in Hamamatsu (Japan).
He is an honored artist of Russian Federation. He has a huge repertoire and his outstanding musicality and accurate guidance are highly acclaimed.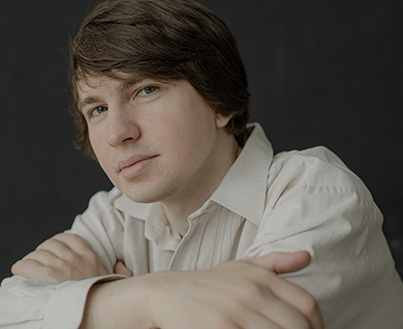 Accompanist Pavel NERSESSIAN
Professor at Moscow Conservatory, Professor of Piano at Boston University
Being one of the most remarkable pianists of his generation in Russia, Pavel Nersessian is known for his ability to play equally convincing in the whole palette of the piano repertoire. He has won prizes in every piano competition he has entered, including Beethoven Competition in Vienna in 1985, Paloma O'Shea Competition in Santander and Tokyo Competition.
He was a student of the Moscow Tchaikovsky Conservatory under Prof. S. Dorensky. Upon graduating from the Conservatory in 1987 with maximum marks – a rare distinction – he was proposed to teach there. He is professor there now.
He has been touring around Russia and surrounding states from the age of eight and, since his remarkable successes in international competitions, has on several occasions given performances in London, Glasgow, Edinburgh, New York, Los Angeles, Paris, Cannes, Leipzig, Vienna, Budapest, Madrid, Tokyo, Osaka, Seoul, Dublin, Muenchen, Caracas, Rio de Janeiro, Belgrade, Cairo, Kiev and many others.
He has recorded numerous disks with compositions of Chopin, Schumann, Schubert, Brahms, Tchaikovsky, Beethoven, Shostakovich etc.
He gave masterclasses in the USA, Russia, Estonia, Kazakhstan, Ireland, Germany, Spain, Italy, Korea, Brazil and Japan.
In 2005 he became a merited artist of the Russian Federation.
He was invited to be a jury member in many international piano competitions such as Dublin (Ireland), Jose Iturbi Valencia (Spain), Sendai (Japan), Isang Yun (Korea), Astana (Kazakhstan), Almaty piano competition (Kazakhstan), Hamamatsu (Japan), Barcelona Maria Canals (Spain).
He has been teaching in Moscow State Tchaikovsky Conservatoire since 1987. His assistance in professor Dorensky's studio has been highly successful and acclaimed. In 2013 he became a professor of piano in Boston University.