info2020/09/14
4th SKIPC postponed until 2022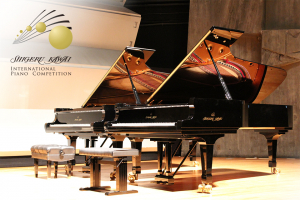 Due to the global Covid-19 pandemic, the 4th Shigeru Kawai International Piano Competition has been postponed until 2022.
The 4th competition was scheduled to take place in summer 2021, but due to the worldwide spread of the new Covid-19 virus from the beginning of 2020, the Competition Committee have taken a regrettable decision to postpone the event until summer 2022.
We are sorry for the inconvenience this may cause to all those who were considering to participate in this competition.
Details such as the new schedule and application guidelines will be posted on this website as soon as they are decided.