info2021/10/29
4th SKIPC – about Online Application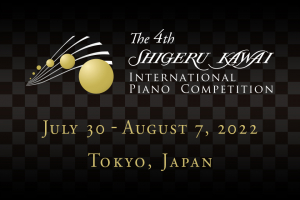 The online application for the 4th Shigeru Kawai International Piano Competition was scheduled to start in October, but due to system reasons, it will start in November.
We apologize for the inconvenience this may cause you, but your understanding would be appreciated.
For information about the application procedures, please refer to the "Application Guidelines", which you can download from the download button on this official website or from the link below.
Application Guidelines Download